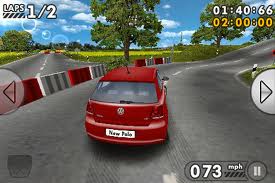 Information About Ps3 Gaming Chair
Are you a video game lover that really wants to take reality gaming to the next level? Thankfully for today's next generation console gamers, it has become entirely possible to have utterly immersive real time gaming experiences, particularly for racing games. The use of a Ps3 gaming chair , when combined with racing wheels and next generation racing titles on the Playstation 3, can truly transport you into a realistic and fully immersive driving experience.
The Ps3 gaming chair like the Viper 600SR works perfectly with the Playstation 3 as well as the Xbox 360. These gaming chairs are unique because they are so fully immersive. The chair is crafted to hold racing wheels like the Logitech G25 and G27 models and the Thrust master Ferrari GT racing wheel. It can also hold the PS3 driving wheel perfectly (the PS3 Driving Force GT driving wheel.) The wheel housing area is designed to hold the wheel firmly while allowing for very comfortable usage by the player.
The gaming chair uses a tough aluminum housing for the driving wheel, which is then surrounded by very soft and smooth memory foam. The memory foam is angled for the wrists to rest comfortably while playing in a smooth ergonomic style. The seating is similarly created: A memory foam base allows for a comfort and ease of use that might just make players feel even more comfortable than they would be if they were behind the wheel of a real vehicle.
Another option with these type of gaming chairs is the close up monitor option: You have the ability to use the attached mount to slot a gaming monitor in front of you. This will put you directly in the game, with the screen quite close to your face. You can add a monitor up to 23 inches in width to the gaming chair. When you use systems with attached pedals for braking and acceleration, you can place these pedals directly on the angled footrest of the gaming chair. This allows for the most instinctive feeling game play and will allow you to feel like you are truly behind the wheel of your favorite racers.