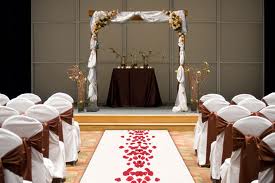 Planning Custom Permanent Exhibits
Permanent exhibits are those found in museums, galleries, and children's activity places. Did you know that the planning stages of your permanent exhibit are the most important? Many people think that the implementation of the exhibit is the most important part, but the proper planning of custom exhibits is really what determines if an exhibit will be successful with patrons. There are a few things to consider when planning for the installation of permanent exhibits.
Years of Use
You must consider the years of use you need to get from the exhibit. Is this a permanent exhibit you plan to have for decades, or is it something that will be removed after a year or two? You must expect that the exhibit will experience average wear and tear from age, but also wear and tear from people touching it and interacting with it. When planning custom exhibits, use materials that withstand frequent use, especially if the exhibit will be highly engaging and interactive.
Engaging and Interactive
Many custom exhibits are meant to be interactive. However, just because an exhibit is meant to be interactive doesn't mean the design allows people to use it effectively. You want an exhibit that's intuitive to use and where guests will want to spend time learning. It's important that children's exhibits are easy for kids to interact with and that the interaction isn't redundant when compared with other interactive exhibits. When planning your exhibits, make sure to iron out every detail of how guests can interact with the display to make sure it meets your needs for teaching and entertainment.
Works with the Flow of the Room
Another important consideration is how the design of custom exhibits work with pre-existing exhibits. You want a display that goes with the flow of the room and doesn't stand out as something that shouldn't be a part of the exhibit. The shape, size, and color are all important attributes when deciding how well an exhibit fits in with the rest of the museum or gallery. By undergoing a careful planning process, you can avoid making costly mistakes and get the custom pieces you need to make your exhibition memorable.