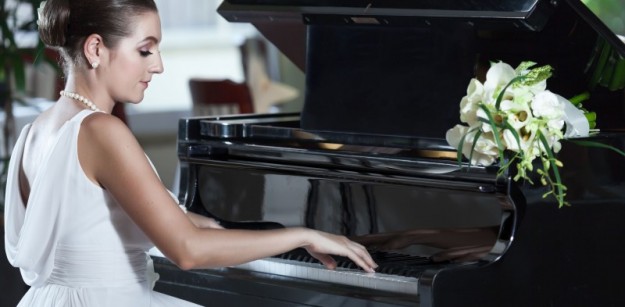 Initiation Guide for Jazz Singers
If you aspire to be a jazz singer, you should know that the road ahead is paved with lots of competition and obstacles. Becoming a jazz singer is not easy by any means. The number one reason why so many people aspire to become a jazz singers is just because you don't need to have an awesome vocal range or a very beautiful voice in order to become one. Instead, jazz music is all about exploring what sounds different about you. You need to use your own natural voice when singing jazz. There's no need to make shrill tones or create different voices. Here is a brief guide to help you become a jazz singer.
Find a Mentor
The first and foremost thing that you need to do if you want to learn how to sing jazz is to find a mentor. Currently, there aren't many singers who sing jazz. Names such as Sylvia Brooks (a prominent jazz singer) are very common in the jazz music industry. Finding a mentor is crucial if you want to become a better singer. Start by attending concerts and reading about what prominent jazz singers have to say about their humble beginnings.
It's not necessary for you to be in touch with your favorite jazz singer. Obviously, musicians usually tour during the year, so it won't be possible for them to stay in touch with you all the time. However, it doesn't hurt to send an email to your favorite singer, and hopefully, you'll receive a few words of advice and motivation.
It's not difficult to find out the best jazz concerts in your vicinity. Many singers update their websites regularly with news about their upcoming shows. All you have to do is simply visit their website and read about their latest shows and schedules. Many jazz musicians tour in the USA for an extended part of the year. You can easily attend their shows and see them sing live on stage!
Invest in Microphones
The next step for you to take is to invest in a quality microphone set. Jazz is all about varying your voice by either whispering or singing in a husky voice. It's not easy to do that if you're using a poor quality microphone. Go to your local music shop and ask them for a good quality condenser microphone. You can then connect it to your recording equipment and use it to listen to how you sound. You can also play karaoke music in the background and then sing along.
Jazz music is extremely soulful, so you really need to have a passion for it if you want to become a good singer. These are the key tips that you need to know if you want to become a jazz singer.